Please see the note at the bottom if you are attempting to access the site with a mobile device or a device with a small screen.
1.  Go to https://myeducation.gov.bc.ca/aspen/logon.do, or use the MyEd link under the Links menu.
2.  Enter your Login ID, which is your student email or, for parents/guardians, the contact email you provided to the school. If you never registered for an account, select the "Request an account" link on that page.
3. Enter your password. If you can't remember your password, select "I forgot my password" and you will be prompted to send a reset password to your email address. (Note: The MyEducation link requires you renew your password every three months. So if you have not accessed the site in over three months and try your password, it may not accept, but should prompt you to reset.)
4. If you have locked yourself out or require a password to access, please contact:
We will reset your account. You will get an email with your login ID and temporary password to enter into the MyEducation BC Link.
6. You can view your reports under "published" reports (see attached view MY EDUCATION HOMEPAGE VIEW). If you are viewing from your phone when logged in> select top right hand menu bar> click View Full Site (see attached document FROM PHONE). You will then view the homepage and select your published reports.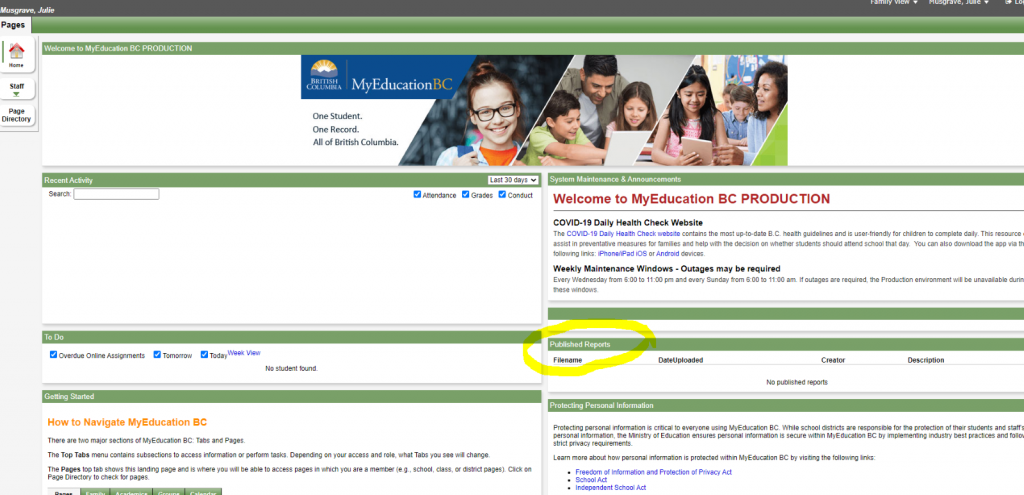 Note:
If you are using a device with a small screen, please access the "Full Site" as pictured, then follow the steps above: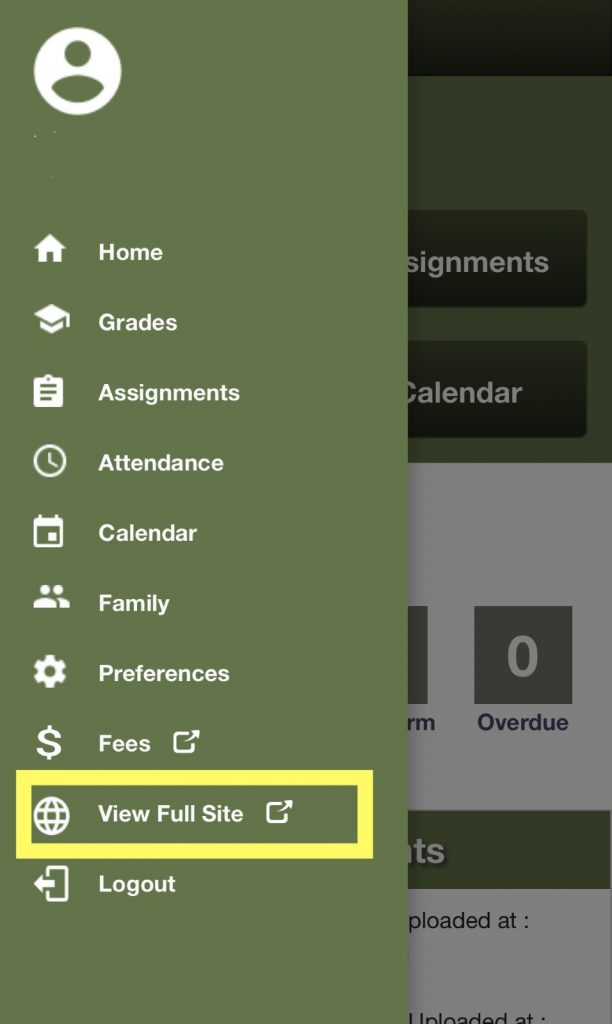 Don't hesitate to contact the above for any help.
Administration, Merritt Secondary School
PH# 250-378-5131